Aleppo soap, 40% bay laurel berry, made in Aleppo.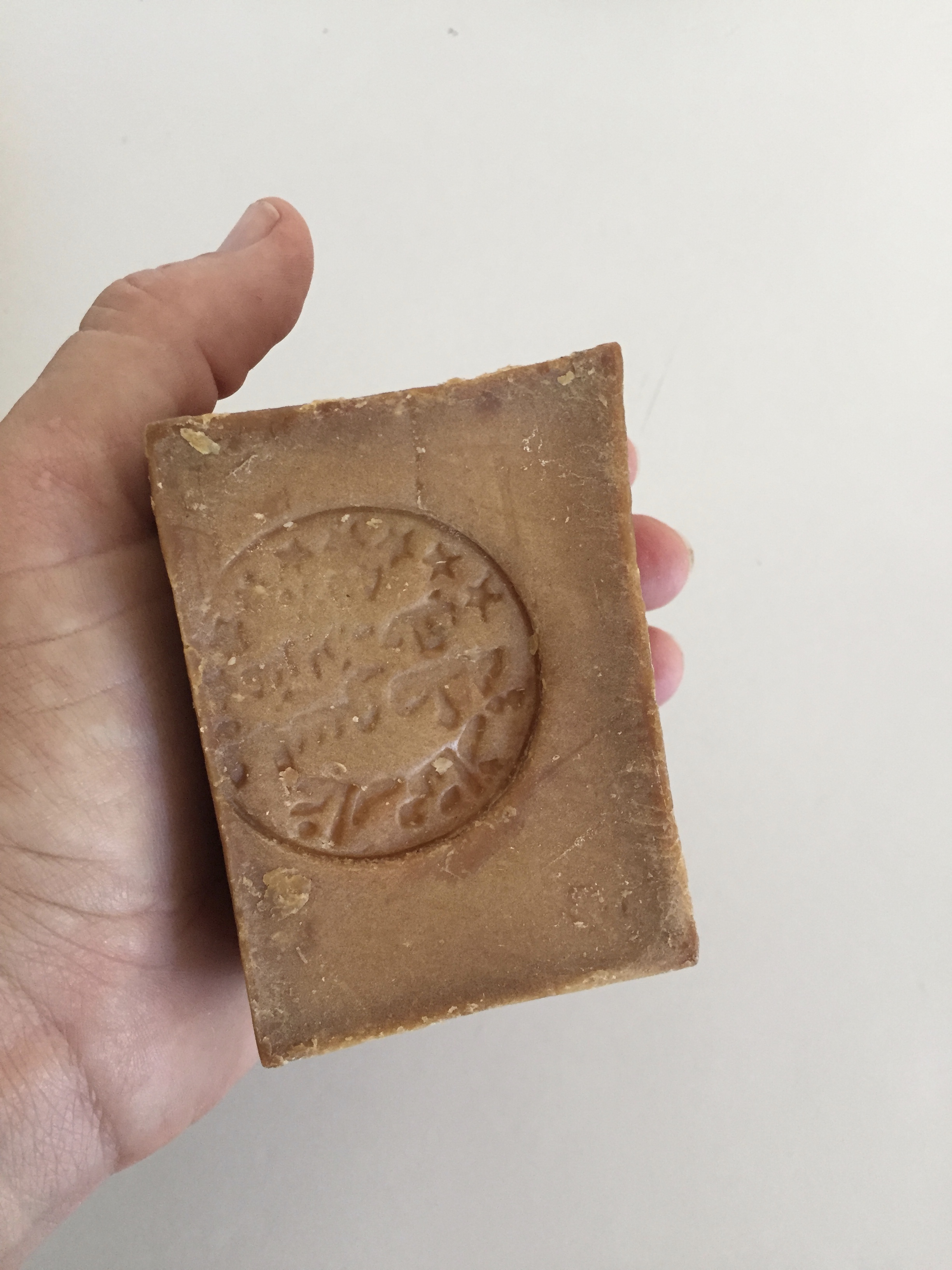 Aleppo soap, 40% bay laurel berry, made in Aleppo.
This very special soap was made in Aleppo Syria, by Syrian master soap maker Hassan Harastani using this 3000 year old recipe, using 40% bay laurel berry oil and olive oil. World famous for its medicinal properties, the olive oil imparts unsurpassed softness and richness and laurel berry oil offers natural antiseptic, anti-fungal, antibacterial and anti- itching properties.
This soap can be used for your body, washing your hair, the dog, your clothes, and your dishes- basically everything.
Olives and organic laurel berries, are boiled down, pressed and left to naturally age and set for up to 9 months until it achieves it's natural golden color.
No Synthetic fragrance, preservatives or coloring agents.
This bar weighs 6.7 0z
After being bombed out of his factory in Aleppo, Syria, master craftsman Hassan Harastani fled to France joining his old friend Dr. Constantini. There he produces the world-renowned Aleppo Soap his former home was known for. Perfect for all skin types and gentle enough for babies and people with dry or sensitive skin. This bar lasts approximately 3 x longer than synthetic soap.
These soaps were shipped to me in paper packaging , please compost or recycle.
We don't use any plastic in the shipping of our products and use 100% recycled shipping materials. They can either be composted or recycled.